Jimbo Mathus (of Squirrel Nut Zippers) and The Dial Back Sound – Tickets – Space Ballroom. – Hamden, CT – July 23rd, 2021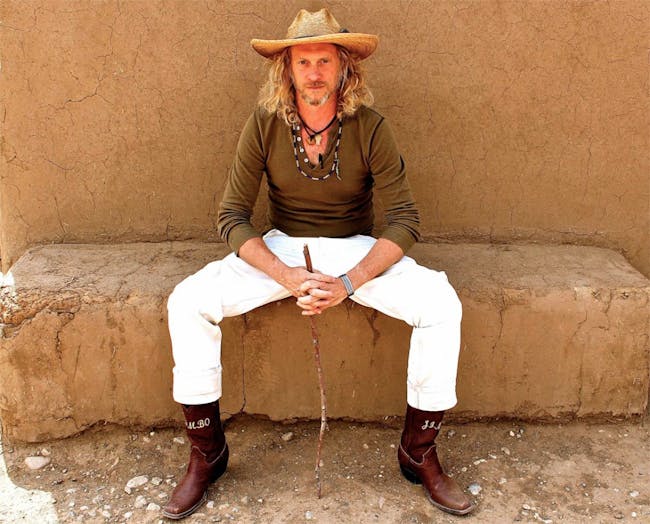 Premier Concerts and Manic Presents:
Jimbo Mathus (of Squirrel Nut Zippers)
Christopher Paul Stelling, The Right Offs
Space Ballroom.
Hamden
,
CT
$15.00 - $20.00
Sales Ended
General Admission Standing Room Only
JIMBO MATHUS AND THE DIAL BACK SOUND
JIMBO MATHUS has blazed a singular path as a singer, songwriter, guitarist,producer and shaman for 40 years. Founder of New Orleans swing band SquirrelNut Zippers, he has recorded and released more than 300 songs. A body of workthat is a testament to his hoodoo craftsmanship and to the sounds, sights andspirits of his inspirations in the Deep South.
In the mid-1990s, Mathus' frequent trips back to Mississippi led to his meetingJim and Luther Dickinson, which resulted in Mathus writing and recording "PlaySongs for Rosetta", a benefit project to aid Mathus' childhood nanny, RosettaPatton, daughter of the near mythical Mississippi musician Charley Patton. Thisrekindled Mathus' interest in Mississippi music and set him on a new path. Duringthis time, Mathus also began recording and producing on his own.Simultaneously, Mathus was gaining recognition for his blues guitar knowledgethrough his work with blues legend Buddy Guy. Mathus toured with Guy off andon from 2001 to 2003. He also recorded with Guy on his album Sweet Tea, and theGrammy winning album Blues Singer.
Mathus has performed hundreds of shows in the deep South, mostly inMississippi. He became a regular and favorite performer at Morgan Freeman'sGround Zero Blues Club in Clarksdale. Several of his songs have found theirway into film and television, most notably "Hiway at Night" and "Fallen Angel"(House of Cards), "Haunted John" (Shameless) and "Butcher Bird" (RayDonovan).His latest album Incinerator, which debuted in Spring 2020 on Mississippi's BigLegal Mess Records, is the epitome of that art - an incendiary reflection of hisworld in music. Incinerator was recorded in a burst of inspiration in Water Valley,Mississippi's Dial Back Sound. Produced by Bronson Tew and Matt Patton,bassist of Drive by Truckers.
In 2021, a collaboration with Andrew Bird led to the album These 13. Released tocritical acclaim and high praise, the duo were once bandmates in Squirrel NutZippers. "Up until meeting Jimbo, all my musical heroes were dead," Andrew Birdsaid in a statement. "Jimbo was anything but and just oozed musicality of a kind Ithought was extinct."
Links: Official Website | Facebook | Twitter | Instagram | Spotify
CHRISTOPHER PAUL STELLING
Even before 2020 slid historically off the rails, Christopher Paul Stelling confronted an essential exercise in acceptance and gratitude. In December 2019, Stelling started another cross-country sprint from California to Florida, where the songwriter who has long called western North Carolina home was raised. Aside from recording his fifth album, Best of Luck, he had toured much of that year, making relentless laps around North America. He wanted to make it home not only for Christmas but also to see Emma, his 92-year-old grandmother. He didn't; she passed just days before he arrived. Recorded alone in her modest white ranch house in Daytona Beach, Forgiving It All—Stelling's wisest, most intimate, and most settled record yet, and his first self-released LP in eight years—feels like a final tribute to her and to everything he and we have lost or gained.
We will wrestle for our lifetimes with what happened in 2020 and what may follow. Forgiving It All is an instinctual and honest response to trying to make the best of it: sorting through the past and using the present to prepare for an unwritten future. These songs remind us we're lucky to be here, no matter what or who it is we have to forgive.
Links: Official Website | Facebook | Twitter | Instagram | Spotify
THE RIGHT OFFS
The Right Offs are a New Haven, CT., USA based trio who consistently channel every ounce of joy, grit, and energy they can muster into their unique brand of rock. Fronted by the soulful and instantly memorable vocals of singer/songwriter/guitarist Maxwell Omer, the band also includes the dynamic rhythm section of Than Rolnick on bass/backing vocals and drummer Bob Rock. The New Haven Independent said of their latest album Bardo "The combination of visceral playing, emotional singing, and smart songwriting is all over Bardo, the new album from the New Haven-based Right Offs that shows that the pandemic hasn't slowed the band down. If anything, the trio sounds tighter than ever, their songcraft sharper, their sound just that more expansive, reaching back to the early history of rock 'n' roll to make music that sounds fresh..."

Links: Official Website | Facebook | Twitter | Instagram | Spotify

Venue Information:
Space Ballroom.
295 Treadwell Street

Hamden, CT, 06514