Space Bacon – Tickets – Space Ballroom. – Hamden, CT – August 28th, 2021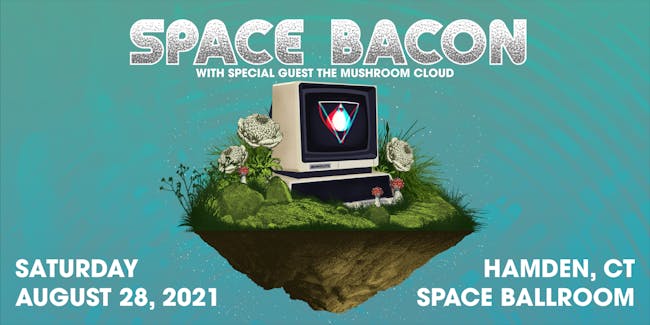 Premier Concerts and Manic Presents:
Space Bacon
Space Ballroom.
Hamden
,
CT
General Admission Standing Room Only
SPACE BACON
Brooklyn based future jam quartet that weaves composition and improvisation through an ever-changing landscape. Drawing from an array of inspirations including jam music, electronic production, film scores, and a bit of metal, Space Bacon seeks to challenge conventions and pave the way in the modern era of improvisational music.
Links: Official Website | Facebook | Twitter | Instagram | Spotify
THE MUSHROOM CLOUD
The Mushroom Cloud is an original rock band from New Haven, CT founded by brothers Paul and Russ Harris. Their unique sound has been evolving constantly since their inception in 2011, blending heavy rock riffs with funk, electronica, and extended improvisation. TMC's music is a mix of captivating instrumentals and well-written lyrics, and they're continuously pushing their own limits on-stage and in the studio. Always looking for new approaches to their psychedelic style, The Mushroom Cloud is currently digging deep into writing their third album, and they're bringing their high-energy dance party to cities all over the east coast. Check out their latest studio release, "Rocket Science," streaming now on all platforms!

Links: Official Website | Facebook | Instagram | Spotify

Venue Information:
Space Ballroom.
295 Treadwell Street

Hamden, CT, 06514