The Movielife – Tickets – Space Ballroom. – Hamden, CT – October 2nd, 2020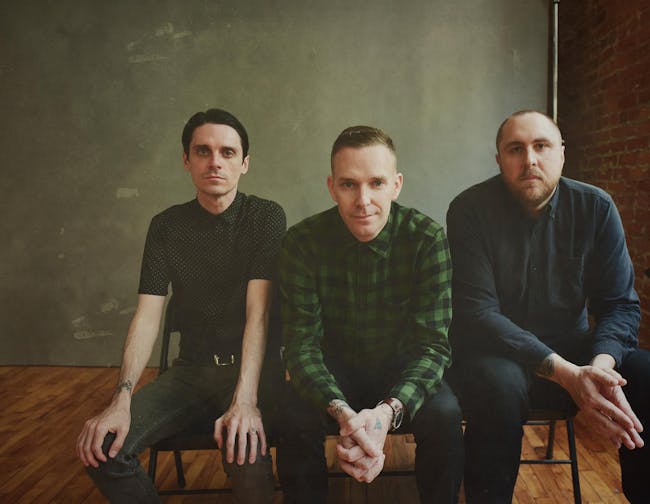 Premier Concerts and Manic Presents:
The Movielife
Be Well (members of Fairweather, Bane, Darkest Hour), Matthew Thomas Banta
Space Ballroom.
Hamden
,
CT
General Admission Standing Room Only.
***In the interest of public health, The Movielife has CANCELLED their 10/2 show, originally on 5/1. Refunds available at point of purchase. If purchased via credit card, refunds will automatically be issued to the card you used to purchase tickets within 30 business days.***
THE MOVIELIFE
The Movielife have returned after a 15-year hiatus, bringing with them an explosive new album, "Cities In Search of a Heart" this is the band's long-awaited follow up to their 2003 full-length, "Forty Hour Train Back to Penn," an album that was both a critical and commercial success. While more than a decade has passed since the band's last effort, one thing that hasn't passed is their ability to craft timeless, emotionally driven rock songs. The Movielife didn't reunite for any reason other than their love of making music together, and a desire to share their collective art with the world. "Cities In Search of a Heart" is a true gift, not just to the band's rabid fan base, but to the legacy they've created.
Links: Official Website | Facebook | Twitter | Instagram | Spotify
BE WELL
Be Well is a new band from some very familiar faces, including Peter Tsouras (Guitar) and Shane Johnson (Drums) from Fairweather, Mike Schleibaum (guitar) of Darkest Hour, and Aaron Dalbec (Bass) of Bane and Converge, and lead vocals from Battery frontman Brian McTernan, who's also well known for producing albums by all of the aforementioned bands and many others. Their first release is a self-titled two-song 7″ on Equal Vision featuring the songs "Strength for Breath" and "Frozen," both of which are punk/post-hardcore rippers that should instantly appeal to fans of the members' more famous bands.
MATTHEW THOMAS BANTA
Matthew Thomas Banta writes sincere songs and calls influence from past projects such as Tier/Night Owls but mostly focuses on lyrically driven deep thoughts found in a notebook he has carried around everywhere he's gone for nearly a decade. The songs are a journal most don't allow others to read but here are his pages of secrets, day dreams, regrets and a representation of his life experience. Most compliments refer to references of an unsaid love for early Bright Eyes, Alkaline Trio, Make Do & Mend and Elliot Smith.

Celebrating the release of his debut 7 inch ep "A Bundle of Books" as a full band performance featuring an ensemble of loved ones including veterans of the Connecticut scene made up of members of Pleasure Beach, Tier, Dagwood, NYR & More.

Links: Official Website | Facebook | Instagram

Venue Information:
Space Ballroom.
295 Treadwell Street

Hamden, CT, 06514